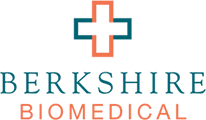 Dallas Innovates - Dallas' Berkshire Biomedical Gets NIH Research Grant for Home Methadone Dispensing System
Disclaimer: Research reported in this publication was supported by the National Institute on Drug Abuse of the National Institutes of Health under Award Number R44DA057185. The content is solely the responsibility of the authors and does not necessarily represent the official views of the National Institutes of Health.
The COPA™ System is currently under development, has NOT been reviewed by the U.S. Food and Drug Administration and is not available for commercial sale.