About Berkshire Biomedical
Vision
To Enhance Patient Wellness by Leveraging Technology to Improve Medical Outcomes


Our Mission is To Bring Secure, Accurate, and Precise Personalized Medication Delivery to the Authenticated Intended User (AIU™) by Pioneering the Use of Biometric Technologies, Combined with Cloud-Based Platforms and a Physician-Accessible Management System
A PERSONAL EXPERIENCE DRIVES CHANGE IN THE HEALTHCARE JOURNEY
Tommy Rouse is a successful former banker and financial payments industry executive. He's an innovator, a visionary, and a builder, with a knack for assembling talented management teams. Susan Owen is a successful, dynamic brand creator and marketing communications executive. Together, they formed and personally funded Berkshire Biomedical and subsequently brought other investors in to support the company's growth.
In 2016, Tommy endured three consecutive spinal surgeries; the procedures and post-operative care went well, but the longer-term home recovery was unnecessarily difficult and prolonged. His pain became unmanageable as he struggled to properly self-administer his medications and provide accurate adherence information to his doctor. Tommy was frustrated by his delayed recovery and became concerned as he learned of the increasing impacts on society of misuse and abuse of prescription drugs. Determined to find a better way, he called upon his long-time friend Susan to brainstorm his idea for a solution.
The idea was to develop a secure, easy-to-use, connected and data-driven medication delivery system to address the challenges and achieve their goal. They built a team of trusted and seasoned professionals and advisory board members with executive-level backgrounds in healthcare, and extensive experience in early-stage investing and product development in the med-tech and biotech industries. In addition, Berkshire has partnered with world-class engineers, FDA regulatory advisors, and trademark and patent attorneys to support the business.
Leadership Team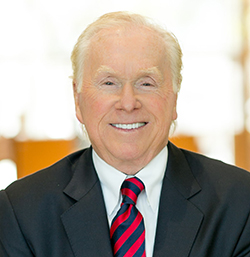 Thomas M. Rouse — Board Chair and Co-Founder
Thomas Rouse founded Berkshire Biomedical in Dallas in 2016, and serves as the Chair of our Board of Directors. Mr. Rouse earned his bachelor's degree at North Carolina State University in 1971, and began his career in the credit card operations center of North Carolina National Bank.
In 1981, he joined MTech, the progressive information technology (IT) subsidiary of MCorp, as executive vice president. During this time, he served as director of the Cirrus Board, substantially contributing to the design and development of the first national EFT system.
In 1988, Mr. Rouse helped found Affiliated Computer Systems, Inc. (ACS), for which he served as an executive vice president. At ACS, Mr. Rouse served in industry leadership positions on regional and national EFT boards. By the time he left ACS to focus on the credit card industry, the company had become the dominant player in the IT and BPO industry.
Leveraging his fifteen-year career with ACS, in 1995, Mr. Rouse founded TransFirst, a credit card financial technology firm, where he served as Chairman and CEO. Mr. Rouse served in that capacity until 2007, when TransFirst was acquired by a private equity firm, and he remained on the TransFirst Board until 2014.
In early 2015, Mr. Rouse teamed with two former associates of TransFirst to form R Squared Capital, LLC, a financial technology-focused, private equity firm based in Dallas, Texas. Investments to date have been made in the financial technology, real estate, retail, and manufacturing industries.
Close

Full Bio >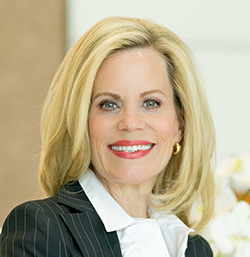 Susan Owen — Board Member and Co-Founder
Susan Owen co-founded Berkshire Biomedical in 2016 and now serves as Vice Chairman. As an innovative leader, she performed various roles in numerous industries over the past 30 years.
At her previous company, Susan served as President and Chief Operating Officer for The Point Group, which became one of the leading privately held marketing communication firms in the Southwest. With a keen understanding for creating dynamic brands, she was responsible for the day-to-day operations, as well as leading key strategy initiatives with many top corporate CEOs. A passion for driving business results combined with effective communications drove many client acquisitions over her 11 years.
In early 1995, due to Susan's business and financial background, she was asked to create and lead several corporate partnerships for Southwest Airlines Co. She launched one of the most successful co-branded credit card programs in the industry, bypassing projected annual revenues within the first 90 days.
Susan began her career mastering the waves within the Texas banking industry in the mid '80s. Through her 11 years in the banking industry, she became very seasoned in all areas of commercial banking and experienced many mergers, ending at Bank One. There she valued portfolios within the trust department, mastered the commercial credit training program, sold securities within the sales trading department, advised commercial clients on cash management strategies, and drove team business development within the commercial middle market lending group.
Susan graduated from Texas State in 1986 with a BBA in Finance. She held numerous leadership board positions within the Young Presidents Organization (YPO) where she has been an active member since 2003.
Close

Full Bio >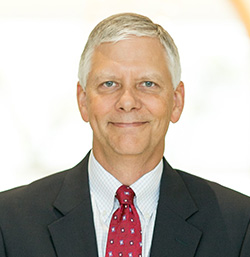 John Timberlake — Board Member, President & CEO
John Timberlake has served as Berkshire Biomedical's Chief Executive Officer, President, and a member of our Board of Directors since April 2021. Mr. Timberlake has more than 30 years of life sciences experience in bringing pharmaceuticals, medical devices, and drug-device combination products to market.
Most recently, Mr. Timberlake was chief executive officer, president, and a member of the board of directors for Valeritas Holdings, Inc. During his fourteen‐year tenure at Valeritas, he advanced from General Manager to Chief Commercial Officer, and ultimately to Chief Executive Officer and Board Member in February 2016. Mr. Timberlake commercialized their lead product, V‐Go®; took the company public; and executed the sale of the company to Zealand Pharma in April 2020.
For the fifteen years prior to Valeritas, he held varying leadership roles across corporate finance, and the commercial organization at Sanofi and its predecessor companies. As Director of New Product Commercialization for Metabolism and subsequently Vice President of Diabetes Portfolio Brand Management for Sanofi, he was instrumental in creating the multi‐billion‐dollar diabetes franchise of insulins and oral antidiabetic prescription products, including Lantus®, the company's block-buster basal insulin.
Prior to that, he was an auditor with Deloitte and left the firm after five years as an Audit Manager. Mr. Timberlake was both a certified management accountant and a certified public accountant. He earned his Bachelor of Science in Accounting at Northwest Missouri State University, a Master of Science in Management at the Krannert School of Management, Purdue University, and a Master of Business Administration at the ESC Rouen in Rouen, France (now the NEOMA Business School).
Close

Full Bio >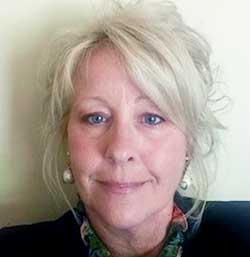 Christy Corey — Chief Operating Officer
Christy Corey joined Berkshire Biomedical in 2016 and has served as our Chief Operating Officer since 2017. Ms. Corey brings 25 years of multi-discipline experience as a Fin-Tech Executive in product and project strategy, implementation, commercialization, and integration.
For the 15 years prior to joining Berkshire Biomedical, Ms. Corey served as a Divisional President for TransFirst, a credit card financial technology firm. In 2000, Ms. Corey assisted TransFirst in launching a Health Services division. She also served as president of the Product, Government Services, and ePay Divisions during her tenure, retiring following the sale of TransFirst during 2014.
Leveraging her prior experience in technical product-integrated workflows, Ms. Corey has managed the progression of the Berkshire Biomedical product set, combining dispensing-device functionality with a cloud-based management system and real-time data transmission to enhance tracking and control of the patient prescription cycle.
Close

Full Bio >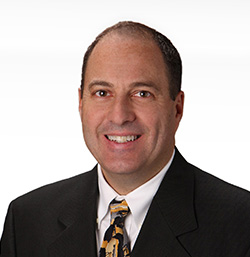 John Kirkpatrick — Chief Technology Officer
John Kirkpatrick joined Berkshire Biomedical in 2018, and serves as the Chief Information Officer. Mr. Kirkpatrick has over 35 years of experience in the information technology sector, and has held leadership positions for multiple global companies.
Prior to joining Berkshire Biomedical, Mr. Kirkpatrick operated a technology consulting firm specialized on technology assessments, security, and mergers. Prior to that he served as the CIO for TransFirst, a financial technology firm. From 1999 to 2007, he served as the VP for Sunrise Medical, responsible for global IT and product. Mr. Kirkpatrick was a director for Baxter Healthcare from 1992 to 1999, and held global operating roles. Prior to 1992, Mr. Kirkpatrick worked for E. I. du Pont de Nemours and Company.
During his career, Mr. Kirkpatrick has helped develop and commercialize multiple medical software and control systems, as well as the manufacturing of devices and drugs, and research in advanced biotechnology. He has also focused on the security and protection of complex computer systems in high-risk and tightly regulated environments throughout his career.
Mr. Kirkpatrick has a B.S.E. from the Colorado School of Mines.
Close

Full Bio >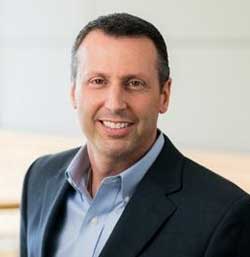 John Tattory — Interim CFO
John Tattory has served as the Company's Interim CFO since January 2023. Mr. Tattory is currently a Senior Consultant at LifeSci Associates. As a strategic partner, he is responsible for planning, implementation, managing and running of all the finance activities of a company, including the development and implementation of financial strategies, the management of cash flow, and the raising of capital.
Mr. Tattory has over 25 years of financial leadership experience primarily in the biotechnology and life sciences sectors. He has broad-based, public and private company financial leadership experience directing U.S. and international financial operations, executing strategic transactions, raising capital through equity and debt financings, and managing investor relations.
Prior to joining LifeSci Associates, John served as Chief Financial Officer at Cerapedics Inc., a privately held, ortho-biologics company focused on developing and commercializing its proprietary technology platform to enhance the science of bone repair and Windtree Therapeutics, a publicly-traded, biotechnology company focused on the development of novel therapeutics intended to address acute cardiovascular and pulmonary diseases.
Mr. Tattory has raised over $400 million in capital through public and private equity offerings, structured debt facilities and licensing agreements. He previously held financial management positions at Bristol-Myers Squibb and Ernst & Young LLP. John is a certified public accountant (currently inactive status) and holds a B.S. in Commerce degree from Rider University.
Close

Full Bio >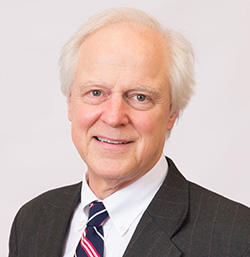 Geoff Jenkins — R&D, Manufacturing Advisor
Geoff Jenkins has served as our Research, Development & Manufacturing Advisor since 2021. Mr. Jenkins has over thirty-five of operations and design experience specializing in start-ups and taking medical devices from concept to high volume commercial scale.
Mr. Jenkins combines an in-depth technical background with extensive manufacturing know-how.
Mr. Jenkins was Vice President of Worldwide Operations for Inverness Medical, a healthcare technology company, from 2005 to 2009. From 2000 to 2005, he was President and Founding Partner of UV-Solutions, LLC, a healthcare technology company, and from 1997 to 1999 he was Chief Operating Officer of MDI Instruments, Inc., a healthcare technology company.
Mr. Jenkins was also Corporate Vice President of Operations of MediSense, Inc., from 1991 to 1997. Prior to becoming Corporate Vice President of Operations, he held various other positions in Operations and Engineering Management with MediSense from 1984 to 1991. Mr. Jenkins earned a B.A. and a B.S. from Clarkson University.
Close

Full Bio >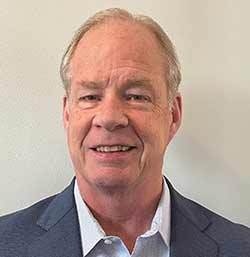 Tom Knox — Team Leader, Market Access & Gov't Affairs
Tom Knox is currently the President of Fathom Healthcare Solutions, Inc., and is responsible for leading all Market Access, Reimbursement and Health Policy aspects for Berkshire Biomedical Corporation (Berkshire).
Mr. Knox's long history of cross-functional leadership positions allows him to guide Berkshire in our effort of balancing the complex interplay of payers, health care professionals, and patients.
Prior to starting Fathom Healthcare Solutions, Inc, Mr. Knox worked as Vice President, Managed Markets, Health Policy & Government Affairs for Allergan, Inc. During his 9+ years at Allergan, Mr. Knox was responsible for strategy and execution related to reimbursement and policy supporting business units in ophthalmology, neurology, urology, medical dermatology, and medical aesthetics. He has experience in the development of strategy related to all aspects of Medicare, Medicaid, commercial, specialty pharmacy, and health policy.
Prior to Allergan, Mr. Knox helped to establish two new businesses: HealthNexis a company founded by Cardinal Health, McKesson and AmerisourceBergen, and AAIPharma, a specialty pharmaceutical company focused on pain management. For 15 years Mr. Knox worked at Novartis Nutrition in multiple roles related to sales & marketing, account management, and business unit leadership.
Mr. Knox attended the University of Illinois-Chicago and Cardinal Stritch University, and took Executive Leadership courses at Harvard University.
Close

Full Bio >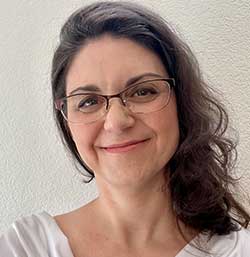 Melissa Olivadoti, PhD, CMPP – Team Leader, Medical Affairs
Dr. Olivadoti is currently a Senior Strategist in Medical Affairs at Scientific Commercialization and is assisting Berkshire Biomedical by leading our Medical Affairs activities.
Dr. Olivadoti has 15 years' experience in the pharmaceutical and medical device sectors, having led and supported Medical Affairs functions in emerging and large companies. Dr. Olivadoti has expertise in strategic planning, organizational leadership, Medical Affairs build-outs, thought leader and payor engagement, as well as superior excellence in tactical pull-through. Prior to Scientific Commercialization, she has held key roles at Verrica, Pfizer, Vanda, and Allergan.
Close

Full Bio >
Company Advisors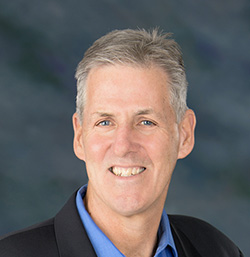 Tom King
Tom King has served as Senior Advisor to the Company since 2018. Mr. King brings a wealth of knowledge from 40+ years of experience in biopharma leadership positions ranging from large to development-stage companies.
Mr. King has built, operated, and sold multiple public specialty pharmaceutical businesses, including most recently serving as interim CEO for VIVUS, Inc. (Nasdaq: VVUS), from December 2017 to April 2018.
Prior to that, Mr. King was at Alexza Pharmaceuticals, Inc. (Nasdaq: ALXA), where he served as President, Chief Executive Officer, and a member of the board of directors from June 2003 until it was acquired by Grupo Ferrer in June 2016.
From September 2002 to April 2003, he served as President, Chief Executive Officer, and a member of the board of directors of Cognetix, Inc., a privately-held development-stage biopharmaceutical company. From January 1994 to February 2001, Mr. King held various senior executive positions at Anesta Corporation (Nasdaq: NSTA), including President and Chief Executive Officer from January 1997 to October
2000, and was a member of the board of directors until it was acquired in October 2000 by Cephalon, Inc. Mr. King currently serves on the board of directors of Satsuma Pharmaceuticals, Inc., a publicly traded biopharmaceutical company and Concentric Analgesics, Inc., and Kinaset Therapeutics, Inc., both privately-held biopharmaceutical companies.
Mr. King received a B.A. in chemistry from McPherson College and an M.B.A. from the University of Kansas Graduate School of Business.
Close

Full Bio >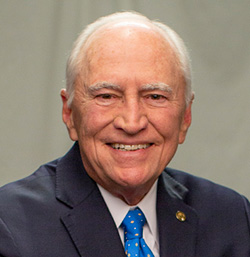 Lee Moffitt, PA
H. Lee Moffitt graduated from the University of South Florida, received his Juris Doctor from Cumberland School of Law, and was awarded a Doctor of Humane Letters from the Board of Governors of the Florida University System.
Mr. Moffitt served as Speaker of the Florida House of Representatives from 1982-1984. He has received numerous awards and distinctions for his public and community service including a Lifetime Achievement Award from BioFlorida and being named a "Florida Icon" by Florida Trend Magazine.
He is the founder of the H. Lee Moffitt Cancer Center & Research Institute In Tampa, and actively serves on the Board and committees. He has been practicing law since retiring from the Florida legislature, and serves on other boards and committees in both the public and private sectors.
Close

Full Bio >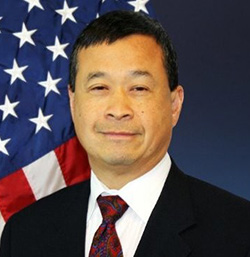 Geoffrey S. F. Ling, MD, PhD Colonel, Medical Corps, U.S. Army (Ret)
Dr. Ling is the CEO of Ling and Associates, LLC and was a co-founder at On Demand Pharmaceuticals. Dr. Ling served 21 years of active duty in the U.S. Army Medical Corps.
Dr. Ling was the founding Director of the Biological Technologies Office at the Defense Advanced Research Projects Agency (DARPA) and an Assistant Director of Science in President Obama's White House Office of Science and Technology Policy (OSTP).
He is a Professor of Neurology and Attending Neuro-Critical Care Physician at the Johns Hopkins Medical Institutions and the Uniformed Services University of the Health Sciences (USUHS). Dr. Ling earned his PhD in Pharmacology at Cornell University Graduate School of Medical Sciences, and his MD at Georgetown University School of Medicine
Close

Full Bio >
Berkshire Biomedical's Research Integrity Small Organization Statement