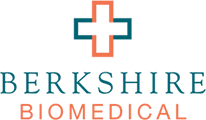 Berkshire Biomedical, Developers of COPA™, Recognizes National Prescription Drug Take Back Day
Berkshire Biomedical, Developers of COPATM, Recognizes National Prescription Drug Take Back Day
Dallas, April 29, 2022 – Berkshire Biomedical Corporation ("Berkshire" or "the Company"), focused on developing its proprietary, hand-held, automated personalized drug dispensing technology to enhance patient wellness, today announced its support and recognition of the DEA's National Prescription Drug Take Back Day on April 30, 2022. As stated in the DEA's release, the drug overdose epidemic in the United States is a clear and present public health, public safety, and national security threat. DEA's National Prescription Drug Take Back Day reflects DEA's commitment to Americans' safety and health, encouraging the public to remove unneeded medications from their homes as a measure of preventing medication misuse and opioid addiction from ever starting.
The Berkshire team supports the DEA's commitment to making communities safer and healthier. With that in mind, the company is providing a link to the DEA's website with resources to help you dispose of unneeded medications in your home, seek substance abuse treatment and learn more about the drug overdose epidemic in the United States. Please see the following link for additional, important information.
About Berkshire Biomedical Corporation
Berkshire Biomedical Corporation is a privately-held medical device company. Berkshire is developing drug dispensing technologies designed to deliver oral liquid drugs accurately and precisely. This is accomplished by pioneering the use of biometric technologies, combined with cloud-based and physician-enabled remote management systems, to provide accurate personalized medication delivery to only the authenticated Intended User. The Company's lead product under development, the Computerized Oral Prescription Administration (COPA™) System, is a hand-held, automated, personalized oral liquid dispensing system designed and intended to deliver controlled and non-controlled liquid oral medications to only the authenticated Intended User upon confirmation of dual biometric identifications (fingerprint and dentition). Three overarching features under development, combine to make the COPA system unique: security, compliance support (advanced data analytics) with remote monitoring, and precise oral liquid dispensing. Upon receiving regulatory authorization, the Company intends to initially seek opportunities to leverage COPA in the delivery and remote management of controlled oral liquid medications for chronic pain and opioid addiction medication assisted therapy, as they have the greatest need for the benefits of COPA's features.
In addition, the Company will look to expand COPA use in broader drug therapeutic categories, clinical applications, and businesses that manage the commercialization and data analytics provided by electronic devices to improve outcomes and reduce risk.
Additional information about Berkshire Biomedical and the COPA System can be found at www.berkbiomed.com.
CONTACT:
Berkshire Biomedical Corporation
info@berkbiomed.com
Melody Carey
Founder, President, and CEO
Rx Communications Group, LLC
mcarey@rxir.com