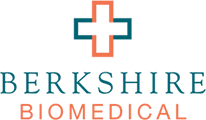 Patient Safety in a ZOOM World
"Stay Home"… "Stay Safe"… "Stay Healthy"…
According to Google Trends, as compared to any time in history, the use of these three phrases increased by more than 10,000% during the period from March 3 to March 24, 2020.
Even as COVID-induced lockdowns subside, these phrases have become fixtures in American lexicon. But, what do the words really mean for us? How will they affect the decisions we make? The care we get?
"Home." "Safe." "Healthy."
According to a 2018 study published by Harvard Medical School, the transition of medical care to the home environment – a trend which is sure to accelerate – underscores Patient Safety at the heart of the new "@Home" care paradigm. As an illustration, of 824 patients in the study who had been discharged from the hospital, "half the patients had medication errors when they went home...".
After COVID, as telemedicine evolves beyond the Zoom call, Virtual Care will empower patients revolutionize their own care. They will treat themselves. They will administer their own medication. Doing THAT safely will reveal new markets, new innovations, new opportunities.
#TheLastMile