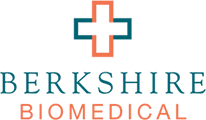 Telemedicine is Trending, BUT... Virtual Care is the Future
In this COVID age, telemedicine is finally coming into its own… although long-since proven to have an extraordinary impact on the cost and quality of care, the promise of telemedicine has been intensified by crisis.
And things are moving fast…
In an essay for Fast Company on April 16, 2020, Bob Kocher (partner at VC firm Venrock and former Special Assistant for Health Policy for President Obama) underscores the evolution of telemedicine through "the shift to virtual care", going beyond "Zoom" and "Facetime" to revolutionize clinical intervention. Cardiology, for instance, "where high blood pressure and other heart conditions can be monitored through connected devices". And, Pulmonary medicine, "which can be virtualized to improve the treatment of asthma through connected peak flow meters and emphysema with connected oxygen monitors".
Indeed, Virtual Care is the next paradigm. It seeks to employ technology to administer care. Not just to observe and oversee, or to diagnose and monitor, but, instead…. to treat.
If Virtual Care is distinguished by the ability to treat, then the apex of Virtual Care is drug treatment. In fact, whether "offline" or "online", drug therapy is the Standard of Care in most diseases. And, just as technology is becoming ubiquitous throughout the care pathway, the potential to enable Virtual Care with drug therapy is extraordinary. This is where the rubber hits the road. Where the game is won. The Last Mile.
According to a study published by Johns Hopkins University and the NIH, it is estimated that 30% of patients never fill their prescriptions, and 75% of Americans fail to take their medications as directed. This failure results in $100 billion in excess hospitalizations, per year, whereas unnecessary medical expenditures resulting from medication non-adherence amount to approximately $300 billion.
What if…?
As telemedicine evolves to Virtual Care, what if we could solve the drug adherence problem? What if we could expand treatment for millions of patients? What if we could save $400 billion?