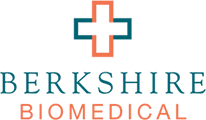 Telemedicine and Making $$... Can It (Finally) Be Done?
In the quest to contain and conquer COVID, the promise of telemedicine is finally being realized:
Use cases have increased by more than 1000%
$8.3 billion in funding has been approved to advance immediate response initiatives
$300 million has been dedicated by BARDA for technology related to pandemic response
The CARES Act has waved Medicare restrictions on telemedicine services during the health crisis
DEA will allow registered practitioners to issue prescriptions for controlled substance medications via telemedicine
HHS announced it would waive HIPPA violations for non-HIPPA compliant communication technologies (e.g. FaceTime or Skype)
But, what happens after COVID…?
Despite its recent emergence into the medical mainstream, the historical revenue and investment models for telemedicine have been fragile and frail.
Over the coming months, just as the pandemic will subside, so too will the financial subsidies, regulatory actions and excess demand that are driving the current momentum. When that happens, the telemedicine market will be left to answer these age-old questions:
Who will pay for telemedicine? How much? For how long? How big is the telemedicine market? What is the path to profitability? How much competition is there? Which Companies will "win" – and which won't?
These are key questions – with and without COVID. In the past, the answers weren't favorable. This time, however, the tide seems to be changing.
According to the US Center for Connected Health Policy, as of March 31, 45 states had taken legislative action to support telemedicine, with the most common being expanded Medicaid coverage. In addition, a growing number of private insurers are adding telemedicine coverage to existing plans and are anticipating virtual care and drug administration as the 'next big thing'. Although these initiatives have yet to contend with the realities of deep recession, pervasive budget cuts and legacy bureaucratic inertia, it is clear that telemedicine has never been in a better position to – FINALLY – become standard of care. As this occurs, compelling new business models will emerge.
And, investors are betting on it…
As of April 30, 2020, in the midst of the most severe global disaster in 100 years, Pitchbook reports that telemedicine companies have raised $874 million -- 52% more than in all of 2019. If ever the financing "window" seemed open for telemedicine, now is the time. Indeed, as a $5.6 billion global industry projected to grow 24% annually through 2025, telemedicine is here to stay.
#TheLastMile #WhereTheGameIsOne