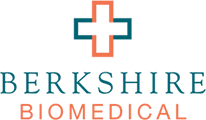 COVID Victory: How will we know when we have "One"...?
How long will we be stuck in our homes? Does a "flat curve" mean that we can go back to work? When can we travel? When will it be safe to go to our doctor's offices – or the hospital? What will the Masters be like in November?!?
Just as our world is being re-defined with every passing day, so too is the face of medicine. According to the Mayo Clinic, victory in post-COVID world will lie in every One of us.
Or, in the immortal lyrics of U2 and Mary J. Blige: "We Are One, But We are Not the Same…"
Healthcare is becoming ever more personalized – and so too is the patient experience. What works for one person won't for another…. How one patient reacts to a certain treatment will be different from another…. One set of genomes is unique from any other…. The safety of any one of us can affect the livelihood of all. (See a theme here…?). Indeed, the extraordinary advancements in personalized medicine are inspired by the simplest premise: One Person. One Patient. One Outcome.
Imagine what things will be like when each of us – every One – has our own unique care path…? And, not just the technology to monitor and diagnose. But – even more promising – the ability to administer medications in a smart, safe and effective manner.