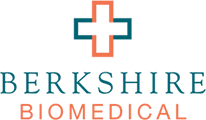 Joe Montana & the Future of Patient Care: FDA Plays the "Two-Minute Drill"
Great memories. Ones we hope to get back to making soon.
But, for now, the game has changed. Today's Two Minute Drills are taking place in hospitals. Testing centers. Restaurants trying to stay afloat. PPE manufacturing. Car companies trying to make ventilators…
Even the FDA is running the Two Minute Drill, racing against the clock to implement Emergency Preparedness Measures. Could anyone have imagined the day when the FDA would allow patients to be given unapproved treatments just to see what might work? Indeed, these are extraordinary times.
The BIG QUESTION is…. After COVID-19 – when the game is won – what will we learn about patient care from a pandemic? How will the resulting playbook be different?
According to this study by Bain & Company, we are already learning that "mainline" care delivery, like hospitals, won't be enough. Through online and offline infrastructure, care will move "closer to the patient." Innovations like virtual visits or home diagnostic tools and reporting the results on an App. It also means digital drug delivery, embracing data and participating in is entirely new "care flows".