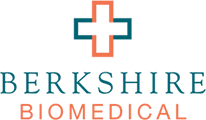 The "Mike Drop Moment": McKinsey on Virtual Care
On May 29, McKinsey published seminal research on the shift to Virtual Care in a post-COVID world. Here is the headline:
"Approximately $250 billion – or 20% -- of Medicare, Medicaid, Commercial Outpatient, office and home health spend could be virtualized"
COVID-19 has caused a massive acceleration in the use of telehealth. Consumer adoption has skyrocketed, from 11% of US consumers using telehealth in 2019 to 46% of consumers now using telehealth to replace cancelled healthcare visits. Providers have rapidly scaled offerings and are seeing 50 to 175 times the number of patients via telehealth than they did before. Pre-COVID-19, the total annual revenues of US telehealth players were an estimated $3 billion, with the largest vendors focused in the "virtual urgent care" segment: helping consumers get on-demand instant telehealth visits with physicians (most likely, with a physician they have no relationship with). With the acceleration of consumer and provider adoption of telehealth and extension of telehealth to universal virtual care, up to $250 billion of current US healthcare spend could potentially be virtualized.
In McKinsey's $250 billion Virtual Care world, there are (5) key markets:
On-demand virtual urgent care: $35 billion Virtual office visits: $126 billion
Near-virtual office visits: $39 billion
Virtual home health services: $35 billion
Tech-enabled home medication administration: $12 billion
In order to get this done, McKinsey's invokes the age-old cliché from the classic healthcare playbook: "...this will require the involvement of all stakeholders...". But, even so, there are highly encouraging signals from all involved.
Actions PAYERS are taking:
Define a value-backed virtual health roadmap
Optimize provider networks and accelerate value-based contracting to incentivize telehealth. Define approaches (beyond the immediate COVID-19 response measures) to reimbursement and covered services, embed in contracting, and optimize networks and value-based models to include virtual health
Build virtual health into new product designs to meet changing consumer preferences and demand for lower-cost plans
Integrate virtual health into the care delivery approach
Reinforce the technology and analytics foundation that will be required to achieve the full potential of virtual health
Actions HEALTH SYSTEMS are taking:
Accelerate development of an overall consumer-integrated "front door"
Segment the patient populations (e.g. with specific chronic disease) and specialties whose remote interactions could be scaled with home-based diagnostics and equipment
Build the capabilities and incentives of the provider workforce to support virtual care
Measure the value of virtual care by quantifying clinical outcomes, access improvement, and patient/provider satisfaction to drive advocacy and contracting for continued expanded coverage
Consider strategies and rationale to go beyond "telehealth"/clinic visit replacement to drive growth
Actions INVESTORS are taking:
Develop scenarios on how virtual health will evolve, post-COVID-19, from the perspective of expected consumer preferences, reimbursement, CMS, and other regulations
Assess the economic impact of Virtual Health
Develop investment strategies based on combinations of existing players/platforms, linkages between in-person and virtual care offerings
Identify the assets and capabilities required to generate sustainable value and attractive returns
Execute, execute, execute
And finally, this parting shot...
"The next normal will rapidly take hold, and those that can best anticipate its impact will create disproportionate value."
#TheLastMile